Indy Pro Tow Services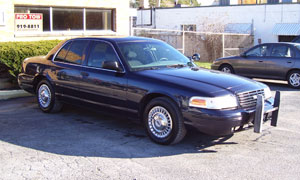 We are happy to provide services to assist you with seal coating, striping, and paving projects. We will work with your paving company to insure vehicles are promptly moved for a minimal per vehicle fee. We arrive prior to the pavers and begin clearing the way in a timely and professional manor.
State and local laws require that all property owners keep parking areas clear of abandoned and illegal vehicles. Failure to comply with these laws can lead to fines up to $500 per violation. These fines are the responsibility of the property owner, not the vehicle owner. Indy Pro Tow Tagging Program will eliminate the possibility of these fines, keep your property more attractive, and open up more parking spaces for your residents. Indy Pro Tow will provide all the necessary signage, perform all the property inspections, tag and tow all the illegal vehicles, at NO CHARGE to the property owner.
Our compliance officer will visit your property on a regular basis to identify and tag all vehicles currently not in compliance with state, local and property regulations. A complete listing of all vehicles tagged will be provided to your designated representative.
Your residents will always have approximately 24-72 hours to react to the fluorescent bilingual sticker placed on their vehicle, and you, as the property owner, will the have final authority. We will not tow any vehicles without your authorization.
Additionally, our monitering allows you to designate areas you choose to monitor, such as carports, fire lanes, and dumpster areas, that require immediate action. These vehicles would not be tagged, but would be towed immediately.
We are confident that our services can provide you and your residents with an improved parking situation. INDY PRO TOW Guarantee will eliminate the possibility of fines related to parking violations.
Violation extension form