Indy Pro Tow Services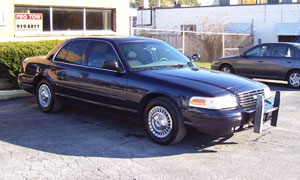 State and local laws require that all property owners keep parking areas clear of abandoned and illegal vehicles. Failure to comply with these laws can lead to fines up to $500 per violation. These fines are the responsibility of the property owner, not the vehicle owner. Indy Pro Tow Tagging Program will eliminate the possibility of these fines, keep your property more attractive, and open up more parking spaces for your residents. Indy Pro Tow will provide all the necessary signage, perform all the property inspections, tag and tow all the illegal vehicles, at NO CHARGE to the property owner.
Our compliance officer will visit your property on a regular basis to identify and tag all vehicles currently not in compliance with state, local and property regulations. Included in these violations, but not limited to, are: expired/no plates, flat tire, considered abandoned, and in unsafe condition. A complete listing of all vehicles tagged will be provided to your designated representative.
Your residents will have 72 hours to react to the fluorescent bilingual sticker placed on their vehicle and, if the violation is not repaired, their vehicle will be towed.
Immediate Towing
Immediate towing includes any vehicle in violation of unsafe condition, blocking handicapped or parked in handicapped with no plate or plaque, blocking dumpsters, blocking roadways, parked in grass/landscape area, and no permit parked in designated resident parking.
Permit Towing
In accordance with Ordinance Section 995-302(a), a vehicle may be immediately towed from a private parking lot at property owner's request if such vehicle is illegally parked or does not have a parking permit. No notice required.
Our Guarantee
We are confident that our services can provide you and your residents with an improved parking situation. INDY PRO TOW Guarantee will eliminate the possibility of fines related to parking violations.
Violation extension form